Online Classes: Best Choice for Health Now!
With Zoom, we start Online Classes now. You can join the online classes to learn and exercise Qigong, Tai Chi, 4 Seasons Health and Baji Quan (Kung Fu) while you stay at home.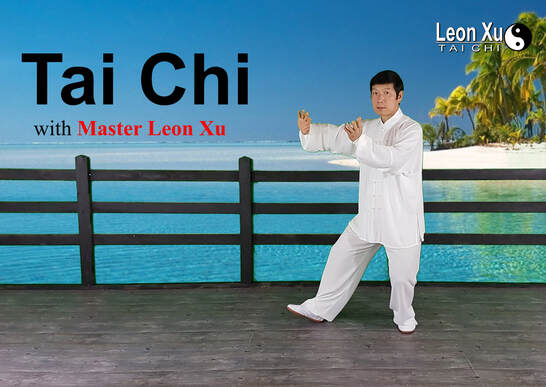 You can check detail schedule of all classes and Register to join the Online classes. Click the button below for more information!
Tai Chi Every Day Keeps Virus Away!
If you isolate yourself at home keeping away Coronavirus, you have more time to try these 8 free Tai Chi courses below. You may choose different course in the playlist. Tai Chi can strengthen immune system in your body. Then this immunity boosted can fight and kill viruses, like cold and flu viruses, also corona virus.
For this purpose, we design this easy, simple training courses for you to learn and exercise Chen's Tai Chi for your health. These courses include Warm Up, Rotation exercise and Compact Routine 6 Forms which is designed for small place.
Now, let us start and enjoy these FREE courses!
At the Sino Wushu Academy in Ottawa, we offer Tai Chi (Taichi)andQi Gong (Qigong)classes that provide many health benefits. Both hard and soft Tai Chi styles are available to suit your objectives. Whether it's to practice Tai Chi strictly for health or a harder more martial type of Tai Chi, we can cater to your preferences. With two highly skilled professional Masters at your disposal you can choose whichever suits your goals. Classes in the original Chen style Tai Chi, Yang Style Tai Chi, Wu Style Tai Chi, Qigong and push hands are all available.



Come and join us for a free introductory lesson.
The correct way of "Trying" ​when learning or practicing Qi Gong/Tai Chi
Learning and practicing Qi Gong and Tai Chi with certain mental approaches, or attitudes, will not be fruitful. The purpose of this article is to consider and characterize these less beneficial approaches, and suggest a more productive one.… …
Chen's Taichi Old Form 2: by Master Leon Xu
_________________________________________________________
Contact Us
Sino Wushu Academy

Phone: 613-823-7292 (Ottawa), 514-966-9878 (Montreal)
Email: sino_wushu@yahoo.ca
Websites:Taichi-in-Ottawa.com
SinoWushuAcademy.com/
| | |
| --- | --- |
| | Chen's Tai Chi: Orginal Style!Master Leon (Li) XU andAline (Qian) ZHOU, 12th Generation Direct-Disciples of Chen's Tai Chi (Taiji) Quan, under Grand Master Chen Zhenglei, 19th generation of Chen's family and the 11th generation direct-line successor of Chen's Tai Chi Quan |